Readymade eCommerce Portal
Get your own ecommerce portal from Quick2Host.com. The ecommerce portal allows any company or individual to set up its own shopping cart with infinite number of product categories, sub categories, products, manufacturers, special offers, product-reviews, user registration, banner advertisements etc. It also alows them to customise the language, currencies, taxes, tax zones, payment options, payment gateways, shipping options, billing options etc. on their website. It is versatile enough to fullfill the needs of any and every industry.
What You will Get:
A fully working, installed and running Standard eCommerce Web Portal.
Free Extras
: You will receive the following extras absolutely free with this order:
Free Web Hosting (Windows Gold Plan)
Free Domain Name (.com, .net, .org, .co.in)
Free Website Installation
Free Technical Support for 365 days
Pls note that above mentioned services are complementary by nature and we will not be in a position to provide any discounts on the cost of the Portal, in case you do not want to avail any of these facilities. Moreover, the domain name & Web Space can be used solely for the same Web Portal only.
Cost:
Rs. 9999 + Tax Only.
Customization:
Although, Our Portal is complete and standard eCommerce Portal but in case, you want any customizations to be done, it will cost Rs. 250 per Man Hour.
Order Now!
Live User Side Demo
S C R E E N S H O T S

Homepage of the Ecommerce portal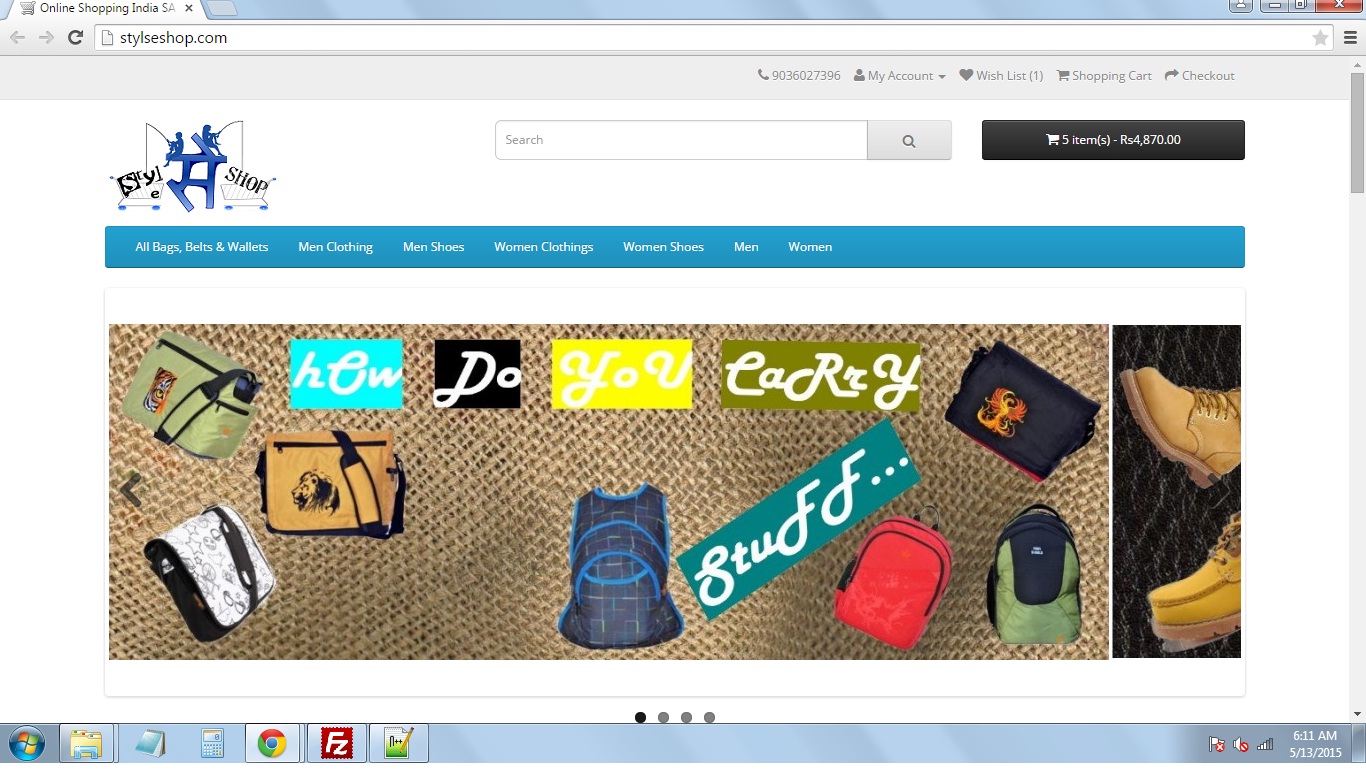 Product Display Page :
Unlimited Product Category Listing: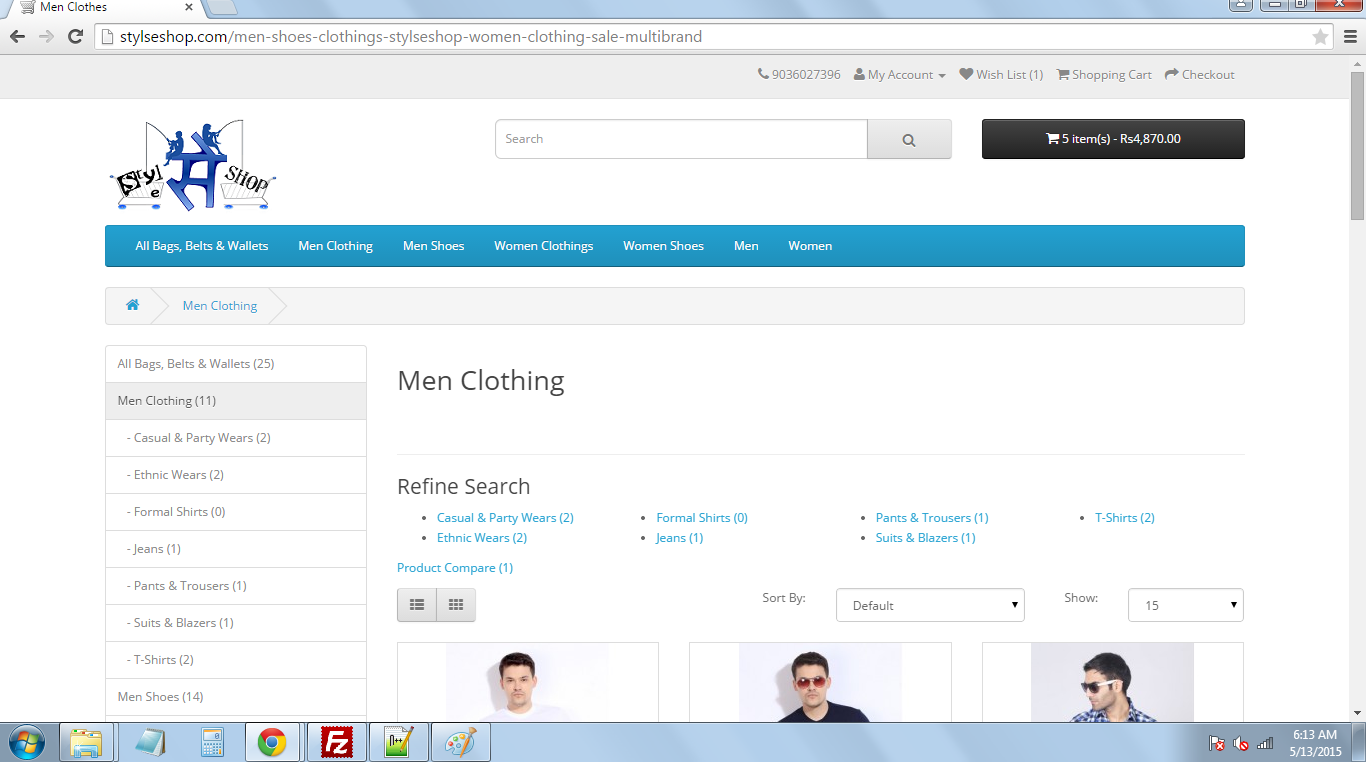 Click here to view more Product Screenshots
ECOMMERCE PORTAL FEATURE LIST
Below are a few prominent features of eCommerce Portal:
Unlimited Product Listings
Unlimited Product Categories Listings
Unlimited Product Sub Categories Listings
Unlimited Special Offers Listings for Products
Unlimited What's New Listings for Products
Unlimited Product Reviews
Unlimited Custom Fields/Options for Products
Unlimited Update Notifications for Each Product
Unlimited Manufacturers Listings
Unlimited User Registrations
Unlimited Banners Addition
Unlimited Stock / Inventory Management
Multiple Currency Options ? Rupees, Dollars, Euros, etc.
Multiple Language Options ? English, Deutch etc.
Advanced Search for Products Listings
Tell A Friend Option
Multiple Payment Gateway Integration Options - ex. Paypal, Authorize.net Credit Card, Cash On Delivery, iPayment, Check / DD/ Money Order, WorldPay etc.
Multiple Shipping Modules Integration Options - ex. Flat Rate, Per Item, Table Rate, United States Postal Services, Zone Rates etc.
Module to Integrate BuySafe to authenticate & place the Safe Seal to your website.
Minimum & Maximum values fixation for different For Fields like Credit Card Number, Pin, Name etc.
Unlimited Image Upload Options
Fully Integrated File Manager for Code Customisation
Contact Us page displaying the address, mobile number, phone number and the email enquiry form.
Site Statistics of the Total number of Products listed.
Keep users updated with integrated Newsletter Management System.
Elegant & Professional Interface
Admin can change Site Configurations, Logos, Descriptions, Welcome Text, Articles, Product Listings, Reviews, News, etc. from one single control panel.
Completely configurable ? all logos, images and text can be easily replaced.
Order Now!
ECOMMERCE PORTAL FREQUENTLY ASKED QUESTIONS
We have listed below some of the frequently asked questions about the above PRODUCT:
NEED HELP? Call our award winning support team 24/7 at 09602211444
Scroll